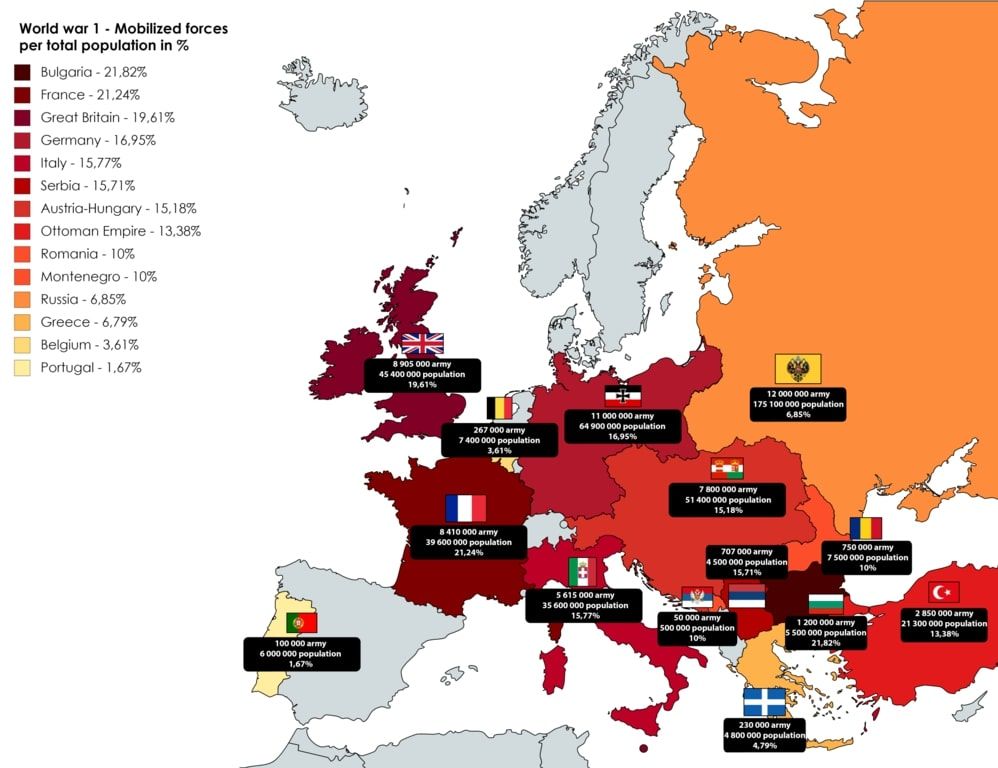 This is a summary of artefacts collected on the WorldWars platform from or about World War One..
World War I (or the First World War) was a global war originating in Europe that lasted from 28 July 1914 to 11 November 1918. Contemporaneously known as the Great War or "the war to end all wars", it led to the mobilisation of more than 70 million military personnel, including 60 million Europeans, making it one of the largest wars in history.It is also one of the deadliest conflicts in history, with an estimated 9 million combatant deaths and 13 million civilian deaths as a direct result of the war, while resulting genocides and the related 1918 Spanish flu pandemic caused another 17–100 million deaths worldwide, including an estimated 2.64 million Spanish flu deaths in Europe and as many as 675,000 Spanish flu deaths in the United States.
First World War graffiti, Larkhill chalk block
Artefact #: 246
This chalk block comes from the archaeological discovery of a unique network of First World War tunnels under the Salisbury Plain at Larkhill (Wiltshire). The tunnels were part of a battlefield used to train men to fight in and under the trenches of France and Belgium. Over a hundred chalk inscriptions have been found and were inscribed by British and Australian soldiers between 1915 and 1918.

The chalk block features the names of soldiers from the Australian Third Division, who trained on Salisbury Plain during 1916, including Lawrence Carthage Weathers, VC (1890–1918) (top right). Weathers was a New Zealander who served in the Australian Army and received the Victoria Cross (VC), the highest award for gallantry in the face of the enemy, for his deeds during the Battle of Mont Saint-Quentin in 1918. Photogrammetry by Kenneth Lymer.

Visit the Wessex Archaeology website for more information on the tunnels and L.C. Weathers.
https://www.wessexarch.co.uk/news/unique-first-world-war-battlefield-found-beneath-wiltshire
https://www.wessexarch.co.uk/news/ww1-trenches-beneath-wiltshire-reveals-australian-hero

Italy in World War 1 I THE GREAT WAR Special
Artefact #: 197
Italy was a major European country that joined World War 1 almost a year after the assassination of Archduke Franz Ferdinand in Sarajevo. Initially, Italy actually had an alliance with Germany and Austria-Hungary called the Triple Alliance, but Italy decided to back the Entente powers instead because they were promised disputed land in the Alps and near Trieste. Find out all about Italy in World War 1 in our new special.

L'Italia è stata un importante paese europeo che ha aderito alla prima guerra mondiale quasi un anno dopo l'assassinio dell'arciduca Francesco Ferdinando a Sarajevo. Inizialmente, l'Italia in realtà aveva un'alleanza con la Germania e l'Austria-Ungheria chiamata Triplice Alleanza, ma l'Italia decise di appoggiare i poteri dell'Intesa invece perché promettevano una terra contesa nelle Alpi e vicino a Trieste. Scopri tutto sull'Italia nella prima guerra mondiale nel nostro nuovo speciale.
How World War I Started: Crash Course World History
Artefact #: 163
In which John Green teaches you about World War I and how it got started. Crash Course doesn't usually talk much about dates, but the way that things unfolded in July and August of 1914 are kind of important to understanding the Great War. You'll learn about Franz Ferdinand, Gavrilo Pincep, the Black Hand, and why the Serbian nationalists wanted to kill the poor Archduke. You'll also learn who mobilized first and who exactly started the war. Sort of. Actually there's no good answer to who started the war, but we give it a shot anyway.

WW1 Journal and Story Map
Artefact #: 448
This story map chronicles the life of a WWI soldier from a remote mountain community in Ashe County, North Carolina to the battlefields of Europe's Western Front. Each slide within the story map displays quotations from the journal itself, and beneath the quotations is information from secondary sources that substantiates the soldier's movements along with his 120th Infantry, 30th Division, Company E.

Images seen throughout the story are taken either from the journal itself or from WWI materials relating to the time and place which correspond with the journal entries, but they are not from the journal author. A full listing of sources used for this project can be seen at the end of the story map.

WWI Journal donated to Z. Smith Reynolds Library, Wake Forest University Special Collections and Archives by: Richard L. and Nancy P. Sullivan

Research and story map created by:
Nancy Sullivan, Rebecca May, and Carrie Johnston - Z. Smith Reynolds Library, Wake Forest University Special Collections and Archives, Winston-Salem, North Carolina.

.